| | |
| --- | --- |
| | |
| GlydeSafe® Sleek | GlydeSafe® Travel |
The key problem with the conventional walking frame is that users have to lift it with every step they take; this proves to be strenuous and cumbersome for them.  Furthermore, such frames do not have a feature that ensures safety.
With GlydeSafe®, it completely eliminates the need for lifting, all that is needed is a simple glide movement. In consideration of the safety aspect, a fully responsive auto-brake system is in place. Every step will be supported and made effortless. It is an innovative walking frame with wheels that will replace existing ones including the rollator.
Affordably priced, we hope our innovation will go far and help those in need. Sorgen Pte Ltd aims to bring our innovation across the globe and be a leading innovative mobility company. We welcome overseas orders. Please submit an order request and we will get back to you the next working day, thanks!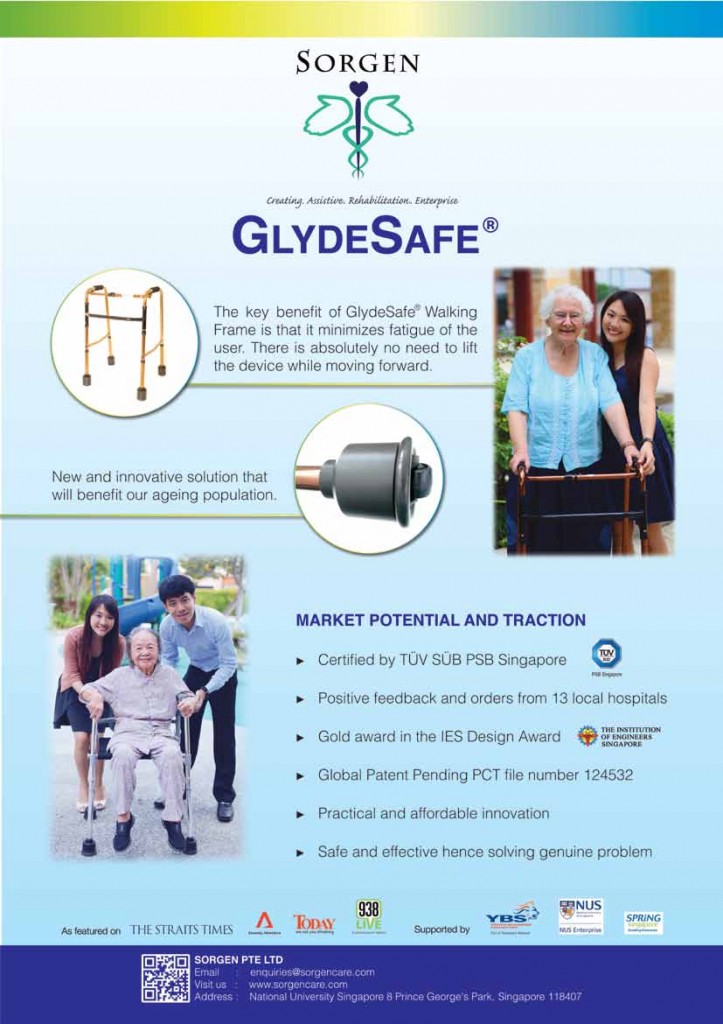 Product Inquiry